Remote Gauge Mounting Kit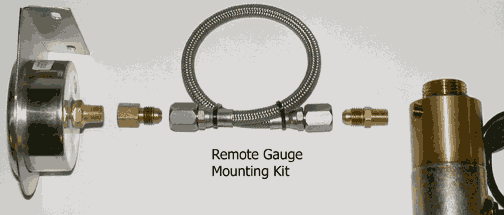 For increased visibility on applications where the standard valve mounted gauge is not easy to see, or where the gauge needs to be mounted in/under dash.
The Gauge Mounting Kit comes standard with a 2 ft. or optional 3 ft. -4 SS Braided Teflon Hose (longer hose can be used if needed), JIC fittings & adaptors, and a versatile SS 2 1/2 inch gauge Bracket. (Gauge is not included, use the original supplied with the System).