Never Start Your Engine Without Oil Again!
With both the MasterLube and TurboLube PreLubrication/Accumulator Systems available to protect your "Classic, Stock, or Antique" — or any other style of automobile for that matter — you will never again have to start them without oil on the critical bearing, and valve train surfaces. It has been proven, and is common knowledge, that Prelubricating these surfaces before every start is the key extending engine life, maintaining ease of starting, and increased engine reliability. This type of "Dry Start" engine wear is preventable!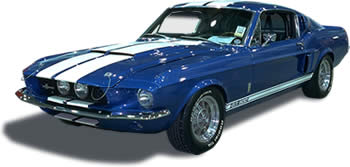 Depending upon your requirements, and the unique situations that your vehicle encounters (from sitting for weeks or months without being started, to frequent or occasional racing applications), making the choice of either a MasterLube or TurboLube System is as simple as answering a few questions:
Do you want or need to have a PreLubrication System permanently mounted on the vehicle that is electronically or mechanically controlled.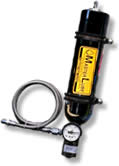 Do you want a PreLubrication system that is efficient and simple to use? One that utilizes a non-permanent mounting, enabling the Prelubricating of any engine by easily connecting and disconnecting the PreLubrication system after every use, by the use of a unique drip-less quick coupling system.
Do you have multiple cars and applications that you would like to protect by easily PreLubricating them before starting? Simply Prelubricate, start the engine, the system will refill itself, then unhook the system — all in around 20 seconds?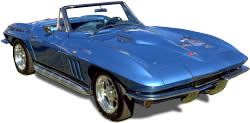 Do you need a Prelubrication System to work prior to starting the engine, and an Accumulator System to stabilize your oil pressure while the engine is running, because in some racing or driving conditions, the stock oiling system is not adequate?
If you answered "Yes" to any of these questions, we have the product for you. Our MasterLube System and TurboLube System work as a Prelubrication and Accumulator System, ensuring you the proper protection that you need for that valuable Classic, Stock, or Antique.
Our MasterLube System is ideal for those looking for a permanently mounted system that functions both as a Prelubricator and an Accumulator.
Our TurboLube System is ideal for those looking for a Prelubrication system that is not permanently mounted... a system that can be quickly connected and disconnected to multiple vehicles, allowing for quick Prelubrication.
To read more about our Systems, please take your time and look through the web site. If you have any questions, please feel free to call us or drop us an email. We would love to help you!
Other Applications
Marine | Racing | Street Rod | Exotic • Collector | Motorcycle
Classic • Stock • Antiques | Commercial | Tow Vehicles | Aviation